Royal Flush Girl (TM) Melanie Iglesias Wins Maxim Magazine's 'HOMETOWN HOTTIES' Competition.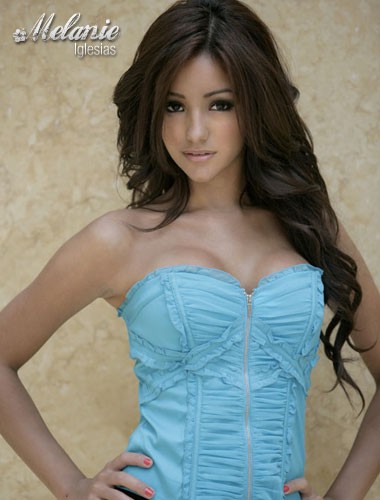 The World Poker Tour(R) is honored to congratulate Melanie Iglesias, one of the WPT's Royal Flush Girls(TM), on winning Maxim Magazine's national model search for its 2010 "Hometown Hotties" competition.
Melanie beat out thousands of contestants to make it to the Top 10. Earlier today, Maxim Magazine announced that Melanie was the leading vote-getter and was crowned Maxim's Hometown Hottie 2010.
"I was so excited and shocked when Maxim called to tell me. What an amazing honor!" said Melanie. "First, I get picked to be a Royal Flush Girl, then I'm fortunate enough to win this great contest - it's been an unbelievable year."
A new pictorial will appear on the website and Melanie will be featured in an upcoming issue of Maxim.
"It's no surprise Melanie won," said WPT CEO Steve Heller. "She has grace, beauty, smarts, wit and ambition. She's the total package. We're thrilled for what this victory will mean for her career and how it will elevate even more the tremendous impact of the Royal Flush Girls as brand ambassadors for the World Poker Tour."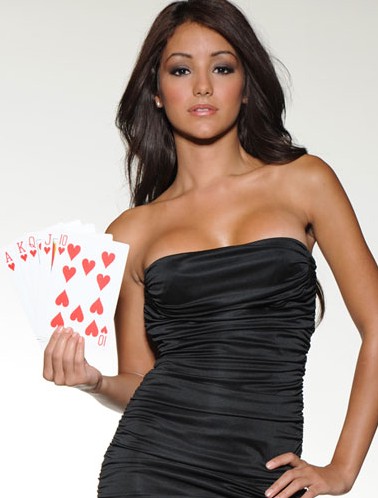 See more photos of Melanie and all the Royal Flush Girls at www.worldpokertour.com. Follow Melanie on Twitter @MelanieIglesias

Some facts about Melanie:
Profession: Songwriter/Musician
Height: 5'7"
Weight: 115 lbs

Q. What fun fact, talent, or mutant superpower of yours should guys know about?
A. I ride a YZ125 and a Yamaha Banshee. I love to get dirty!

Q. Alive or dead, who would you most want to hit the town with?
A. So far in my lifetime, I've been able to go out with some amazing people. I prefer to spend my time with people as impulsive as I am. Haha. I like unpredictability. Maybe someone like Jim Carrey!

Q. If you were forced to spend one-million dollars today, what would you do with it?
A. I would buy a house and spend the remainder on my business. I'm a songwriter so I would definitely put money towards that aspect of my career. I hope one day to start an artist development company one day.


Related Poker Articles:
1. Antonio Esfandiari Wins 2010 WPT Doyle Brunson Five Diamond..

(10/12/2010)


2. Randal Flowers Takes WPT Festa Al Lago Title At Bellagio, Las..

(22/10/2010)


3. Play At The Bellagio When You Win A $14,000 WPT Festa Al Lago..

(20/09/2010)


4. WPT's The Legends Of Poker Photos, Updates And New Twitter..

(25/08/2010)


5. Win Your Seat At The World Poker Tour Borgata Poker Open In..

(20/08/2010)


6. World Poker Tour Names Limberly Lansing To Newly Created Anchor..

(12/07/2010)